Do you have Bad Credit? No Credit? Nissan of Chattanooga East Can Help!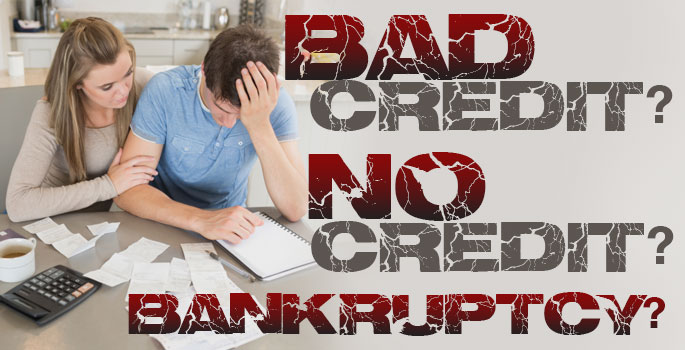 Get Auto Loans With Bad Credit or No Credit From Nissan of Chattanooga East

We believe that your credit situation should not be the deciding factor in owning your new car. If you have poor credit, no credit built up or a bankruptcy, our Chattanooga dealership always strives to find a solution for our customers regardless of their financial history.
Having a low credit score, or not having enough credit built up should not prevent you from receiving a loan for a new car. Bad credit auto loans provide financial solutions tailored specifically to help those who don't have ideal credit.
At Nissan of Chattanooga East, you will not only find the latest new Nissan models and a large inventory of used cars, but the added convenience of not having to go somewhere else for car financing in Chattanooga. We will be more than happy to work with in understanding the different requirements and unique offerings available even after having recently gone bankrupt or had a home or vehicle repossessed. If you have a moderate credit score and are willing to put a down payment together while working with a co-signer, then you could potentially be qualified for a prime car loan rate. 
With Nissan of Chattanooga East, you have options! With our forward thinking approach, we have been successful in processing a number of car loans for people with poor credit history. Whether you have poor credit, no credit built-up, or have been denied credit due to a bankruptcy, we can still help you obtain a car loan in Chattanooga with any bureau score. 
We will provide financial assistance regardless of your credit history
. We have successfully worked closely with customers on all ends of the credit spectrum, as well as those who have experienced severe financial suffering in the past. No matter your financial history, our finance team at
Nissan of Chattanooga East
are here to help. To speak to someone in our Chattanooga loan center, please contact us at 855-961-5156 during normal business hours, or simply fill out the form on the right to request more information.
Whether you have poor credit or no credit at all, we can help you secure financing for your next vehicle!