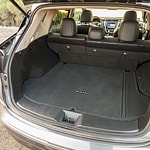 Getting a crossover vehicle means getting a vehicle with greater efficiency. Some people are not as focused on that at the moment as gas prices are low, but that won't last forever. It is very nice to get extra mileage from any vehicle that you decide to get involved with. Who wants to spend more at the pump than they have to?
Savvy shoppers also like to look for a crossover vehicle because of the price tag on it. Many of them come in around $20,000 for the base models. That is a much more affordable option than some of the other automobiles available. People who are on a budget can and should try to find something reasonably priced like this to make their life a little easier.
Do not take out more of a car loan than you can reasonably afford to pay back. The easiest way to avoid making this mistake is to get a crossover.