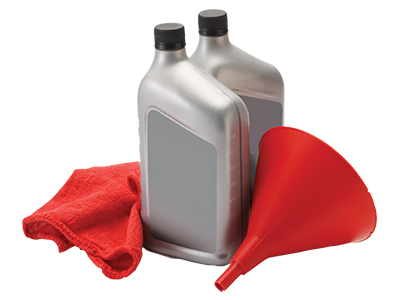 OIL CHANGE SERVICE
At Nissan of Chattanooga East, we want to make it as easy and affordable as possible for you to keep your vehicle properly maintained, and one step that we take to accomplish this is to provide our customers with promotional offers on oil changes periodically.
Benefits of an Oil Change
Scheduling an oil change on your Nissan may be easy to overlook or to delay for another day, but this is not recommended. Remember that your vehicle requires the lubrication of clean, fresh oil for proper and efficient operation. This oil is designed to prevent unnecessary wear on vital engine components that may otherwise be caused by the intense heat and friction that your engine creates while it is operating. Without proper lubrication from high-quality oil, these incredible forces can cause rapid deterioration of vital components. In fact, the components ultimately may wear out much faster than they otherwise would have. The damage could be so severe in some cases that a major breakdown occurs. A periodic oil change is a simple step to take to prevent these issues from developing, and our professionals at Nissan of Chattanooga East are eager to help you complete this service and to assist with any other recommended maintenance needs that will benefit your Nissan soon.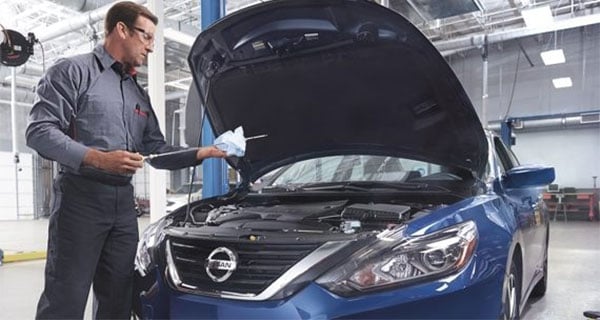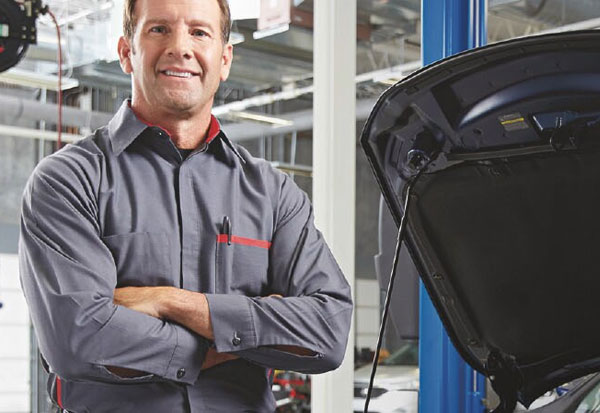 Customer Reviews
Nissan of Chattanooga East
2121 Chapman Rd, Chattanooga, TN 37421
Serving
Chattanooga

,

Dalton

&

Cleveland

Drivers in the Chattanooga area understand that there are many service centers around town that offer oil changes. You may consider simply dropping by any random service center on the way home from work one day to tackle this chore. While that is one approach to take, there are solid reasons why you should bring your vehicle to Nissan of Chattanooga East. First, each of our technicians is a certified automotive specialist, so you can rest assured that we have the impeccable skills necessary to do quality work on your vehicle. In fact, because of how thorough our training is, we can work on any make and model that you bring to us. Second, we have extended service hours and flexible appointment times. When you drop your vehicle off with any local service center, you may have to wait a long time for a technician to even drive your car into a bay. On the other hand, when you make an appointment with us, we will get started on the work immediately. Another reason to bring your vehicle to us is because we can also complete other maintenance and repair tasks while your car is in our bay. We offer an extensive range of services that are needed to keep your vehicle running well over the years.
Chattanooga Oil Change Service
When your vehicle needs an oil change, the quality of the oil and filters used is vitally important. These components directly tie into the overall condition of your engine through the impact on wear and tear. At Nissan of Chattanooga East, we take exceptional steps to only provide OEM parts and supplies to our customers. You will never have to worry about untrusted or low-quality aftermarket supplies and parts being used on your vehicle when you drive it into our service center. Our technicians at Nissan of Chattanooga East are ready to begin working on your vehicle soon. To request an appointment with us for a day and time that works best with your schedule, call the office today.
Hours
Monday

7:30 AM - 6 PM

Tuesday

7:30 AM - 6 PM

Wednesday

7:30 AM - 6 PM

Thursday

7:30 AM - 6 PM

Friday

7:30 AM - 6 PM

Saturday

8 AM - 4 PM

Sunday

Closed