The newly designed 2019 Nissan Altima provides a great combination of good looks, reliability, fuel efficiency and fun into one vehicle. Just because a midsized car can be used as a family sedan, it doesn't need to be boring. Moms, dads and anyone else driving it will love its tight handling, responsiveness, and power. A full array of modern tech features will satisfy even the most tech-savvy owner. But how does it compare with the 2019 Honda Accord and the 2019 Toyota Camry?
Compare 2019 Nissan Altima vs 2019 Honda Accord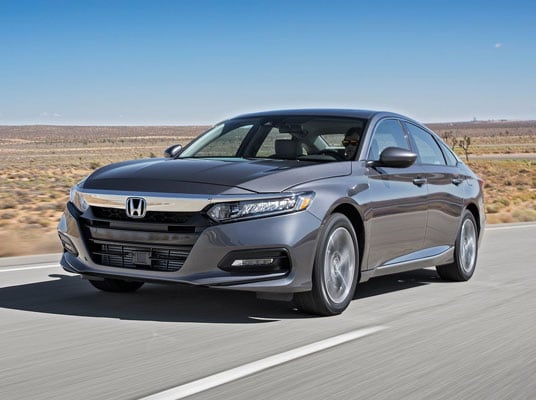 Areas where the 2019 Nissan Altima outpaces the 2019 Honda Accord:
Styling- The Honda Accord is a good looking vehicle. But the newly designed Nissan Altima's rounded front end, teardrop back and sporty accents give it a more sleek look. The new design reaches out to the styling of Nissan's legendary Z line of cars but packaged in a four-door sedan. It will draw looks at stop lights and smiles from people on the sidewalks as you drive by. The Accord is good looking but the Altima is beautiful. It wins in this area;
Handling- Only Altima offers optional all-wheel drive on its model. For those in wintry climates or operating on rain-soaked roads, nothing beats the handling of all-wheel drive. When all-wheel drive is placed in a sporty sedan such as the Altima, the driving experience changes for the better. Nissan wins in handling;
Infotainment – For those who seek the most of cockpit technology, Altima is the clear winner. It provides push-button starting, four USB ports compared to one for the Accord, a larger touch screen and both Apple CarPlay and Android Auto. The extra USB allows passengers as well as the driver the power to charge a smartphone or operate his or her music playlist. One of the keys with tech features is versatility and multiple options. Altima provides versatility more than Accord.
Compare 2019 Nissan Altima vs 2019 Toyota Camry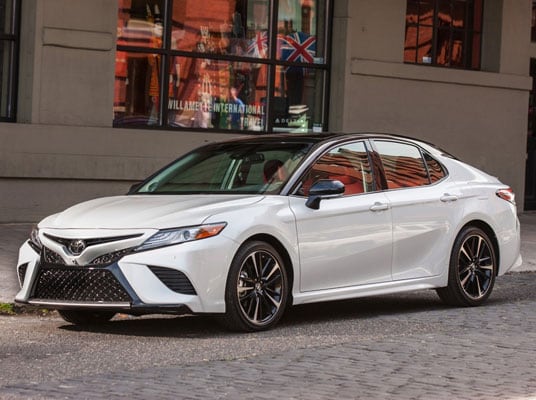 Areas where the 2019 Nissan Altima outpaces the 2019 Toyota Camry:
Power- Both cars provide good power for the money. But Altima's optional turbocharged 2.0L motor provides extra juice when needed. Its 248 hp and 273 ft. lbs of torque give it the clear edge when passing on the highway, climbing hills or negotiating city traffic.
Comfort - Only the 2019 Nissan Altima offers its patented Zero Gravity Seating. Using data received from the space program, Nissan has developed seating that remains comfortable on long trips. It provides support all along the body, utilizing 14 separate pressure points for support. It is specifically designed to keep the spine in a neutral position to avoid stressing bones and joints and to increase blood flow throughout the body. When the driver exits the vehicle after several hours of driving and doesn't feel the normal fatigue, it is due to the Zero Gravity Seating;
Cargo Space- For bringing groceries, carrying luggage or storing other items, the Nissan Altima provides more than a full extra cubic foot of cargo space. Its 15.4 cu. ft. of cargo area provides ample room. To add more room, Altima's rear seats fold down for odd shaped or overly long items and easy access to the trunk. Camry's rear seats do not fold. This makes a trip to the home improvement store easier. The Altima wins in this category.
At Nissan of Chattanooga East, we would love to have you explore the exciting features of the new 2019 Nissan Altima and take a test drive. Our team is committed to making the experience as pleasant, fun and informative as we can. Customer satisfaction remains our most important goal.