Has the Time Come for Brake Inspection?
TIRE SERVICE
Taking exceptional care of your vehicle's tires is a top priority for any driver, and you can explore some of the current tire service specials offered by our auto service technicians at Nissan of Chattanooga East today to potentially save money on the services your vehicle needs.
Benefits of Tire Service
The certified and experienced automotive service technicians at Nissan of Chattanooga East are eager to help you keep your vehicle well-maintained over the years. Regardless of whether you own a Nissan minivan, truck, car or SUV, the tires on your vehicle are essential for the overall condition of your vehicle and for your experience on the road. Issues related to poorly inflated tires, low tread and more can create a safety issue, reduced fuel economy, more significant wear on other components and more. Remember that our technicians at Nissan of Chattanooga East offer service for all Nissan models and model years, and our services are also suitable for any other make and model that you own. We can help you to determine which maintenance services are needed or if the time has come to replace your tires with a new set.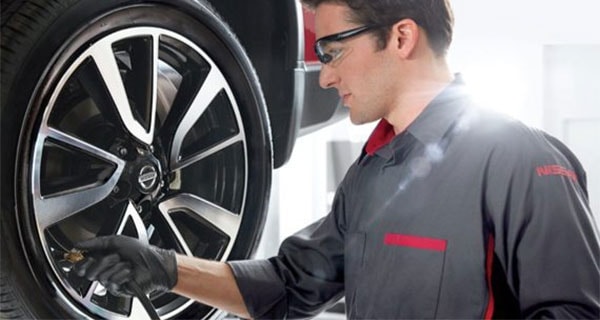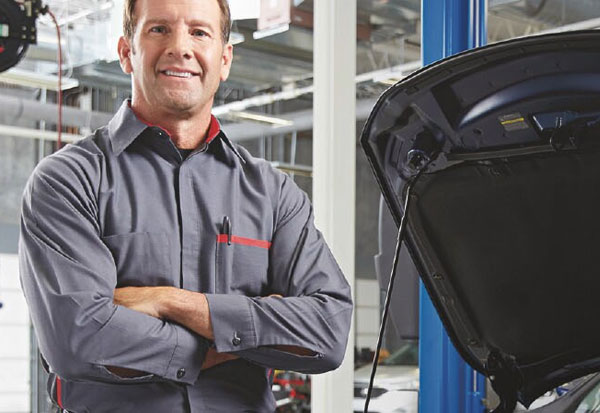 Customer Reviews
Nissan of Chattanooga East
2121 Chapman Rd, Chattanooga, TN 37421
Serving
Chattanooga

,

Dalton

&

Cleveland

When you live and drive around in a large city like Chattanooga, you understandably may see auto service centers throughout the area. Some of these service centers even seemingly specialize in tire services, and you may assume that these specialty shops would provide you with higher-quality parts and better service. While this is an easy assumption to make, it is not accurate. Keep in mind that our skilled service techs have high-quality equipment and ample experience performing all types of tire services that you may need now and in the years to come. You can rest easy knowing that our auto service techs are working on your car.
Chattanooga Tire Service
Nissan of Chattanooga East has the service center that you can visit for exceptional workmanship for all of your tire service and maintenance needs, and the benefits of bringing your vehicle to us does not stop there. We are an experienced team of service professionals that has a solid understanding of what it takes to do quality work on a vehicle. Regardless of your vehicle's make and model, tire services are only as solid as the tires themselves. When you place low-quality tires on your car, you can expect reduced results in performance, durability and more over the years. Through our service center, you will have access to a full selection of OEM parts. With OEM parts, or original equipment manufacturer parts, your replacement tires will be the same quality, style and type as the manufacturer originally used when it produced your vehicle. These are parts that have known value and durability. Some local service providers use aftermarket parts rather than OEM parts. Remember that aftermarket parts are not specifically designed for your vehicle, and they also may not have the same overall durability and performance capabilities as OEM parts. Because regular tire service is essential to the overall upkeep and condition of your vehicle, you need to find a trusted service center to bring your vehicle to periodically. Nissan of Chattanooga East is your preferred choice for tire services and for all other automotive services needed regardless of the make and model. Schedule an appointment with us today.
Hours
Monday

7:30 AM - 6 PM

Tuesday

7:30 AM - 6 PM

Wednesday

7:30 AM - 6 PM

Thursday

7:30 AM - 6 PM

Friday

7:30 AM - 6 PM

Saturday

8 AM - 4 PM

Sunday

Closed